2023 Dodge Challenger: Unleash Your Inner Thrill-Seeker

The 2023 Dodge Challenger, available at Unique Chrysler, is a true masterpiece of American muscle car engineering. With its iconic design, raw power, and a heritage steeped in automotive legend, this vehicle promises an unparalleled driving experience that's sure to leave you breathless. Crafted for those who crave the perfect blend of modern performance and classic style, the 2023 Challenger boasts a host of features and capabilities that make it a standout in the automotive world.
Capabilities:
Blistering Performance: Under the hood, the 2023 Dodge Challenger offers a range of powerful engines, from the potent V6 to the awe-inspiring V8 HEMI, delivering heart-pounding acceleration and thrilling horsepower. You can choose the powertrain that suits your desires and hit 0-60 in a matter of seconds.
Precise Handling: Thanks to advanced suspension and steering systems, the Challenger provides precise control, whether you're navigating city streets or taking on winding backroads. Its sport-tuned suspension ensures a balanced and agile ride, giving you confidence in every turn.
Iconic Design: The 2023 Challenger retains its legendary retro-inspired design with bold lines, a muscular stance, and classic heritage cues, such as the split grille and dual headlights. It's a modern homage to the golden age of American muscle cars.
Luxurious Interior: Step inside the cabin, and you'll be greeted by a well-appointed interior. Premium materials, comfortable seating, and advanced technology create an ambiance of both refinement and modernity. The available Uconnect infotainment system keeps you connected on the go, while the optional leather-wrapped steering wheel provides a tactile connection to the road.
Advanced Safety: Safety is paramount, and the 2023 Challenger comes equipped with advanced driver-assistance features such as adaptive cruise control, blind-spot monitoring, and lane-keeping assist, ensuring you're protected on your journeys.
Why You'll Love to Own a 2023 Dodge Challenger from Unique Chrysler:
Heritage and Legacy: Owning a 2023 Dodge Challenger is like owning a piece of automotive history. Its iconic design pays homage to the past while embracing the future of American muscle cars, making it a collector's dream.
Unmatched Power: The Challenger's power-packed engine options provide an adrenaline rush that few vehicles can match. Whether you're cruising the open highway or conquering the racetrack, you'll revel in the sheer force at your command.
Unique Experience: At Unique Chrysler, you're not just buying a car; you're becoming part of an exclusive automotive community. Our dealership is dedicated to providing exceptional service, expertise, and a personalized experience that goes beyond the sale.
Endless Customization: With a wide range of trims, packages, and accessories available, you can personalize your Challenger to match your unique style and preferences, creating a one-of-a-kind driving experience.
Resale Value: The Challenger has a history of retaining its value exceptionally well. When it's time for a change, you can rest assured that your investment will hold its worth.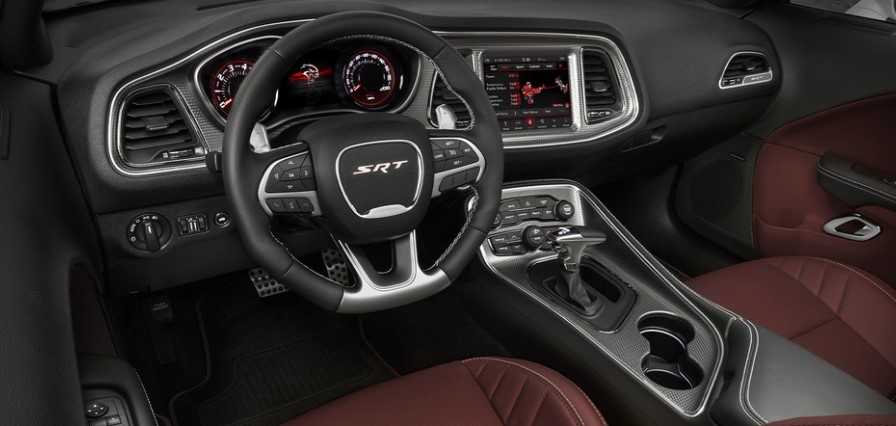 The 2023 Dodge Challenger from Unique Chrysler is more than just a car; it's an embodiment of American automotive passion, power, and heritage. With its unmatched capabilities, iconic design, and exceptional experience provided by Unique Chrysler, this remarkable vehicle is destined to become an inseparable part of your automotive journey. Get ready to unleash your inner thrill-seeker behind the wheel of the 2023 Dodge Challenger.
If you have any questions on the 2023 Dodge Challenger or would like to order please contact us at any time.