Unique Chrysler | Black Friday Sale Event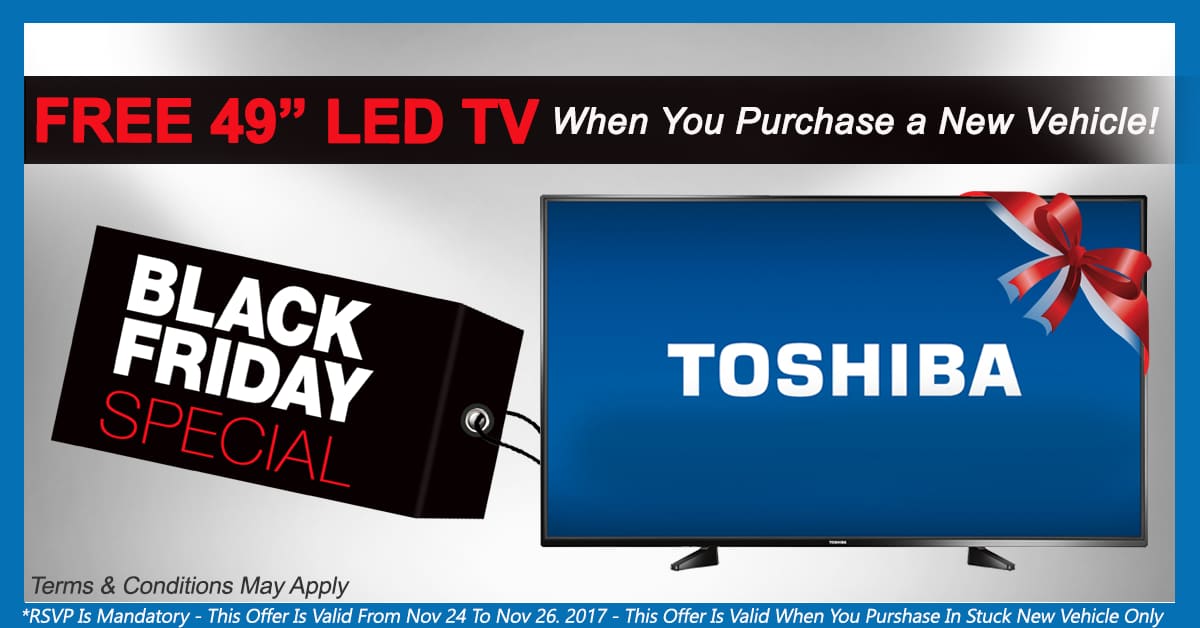 Have you been waiting for the right time to get behind the wheel of a new Chrysler, Dodge, Jeep or Ram? Well, there may be no better time than the present! If you are looking for a great deal on a brand-new vehicle, you don't want to miss out on the Unique Chrysler Black Friday Sale Event. You are entitled to receive a FREE 49" Toshiba LED TV when you purchase in stock new vehicle between Nov 24th & Nov 26th.
RSVP now to be enrolled in this offer!
Contact Us