Special Offer - Pioneer Booking Bonus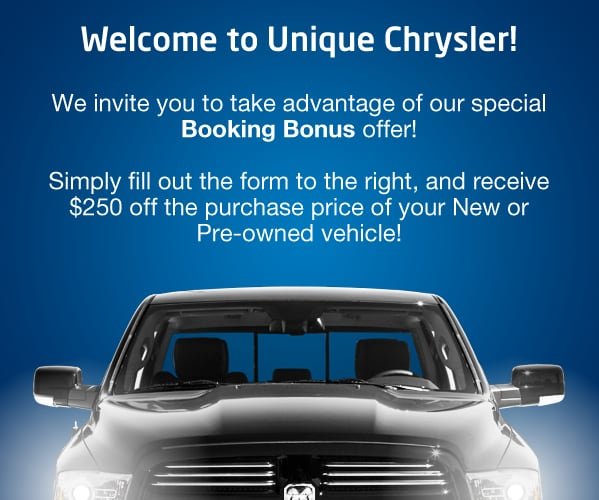 To take advantage of Unique Chrysler's Booking Bonus for customers of Pioneers Bonus Bucks, fill out the form on the right side of the page to set up an appointment with one of our Product Advisors. Please provide us with your name and contact information so that we may confirm your appointment with you. One of our staff members will be available to see you during your desired appointment time and date.
We look forward to seeing you soon!