Share A Toy, Spread the Joy: Unique Chrysler Toy Drive to Benefit McMaster Children's Hospital Foundation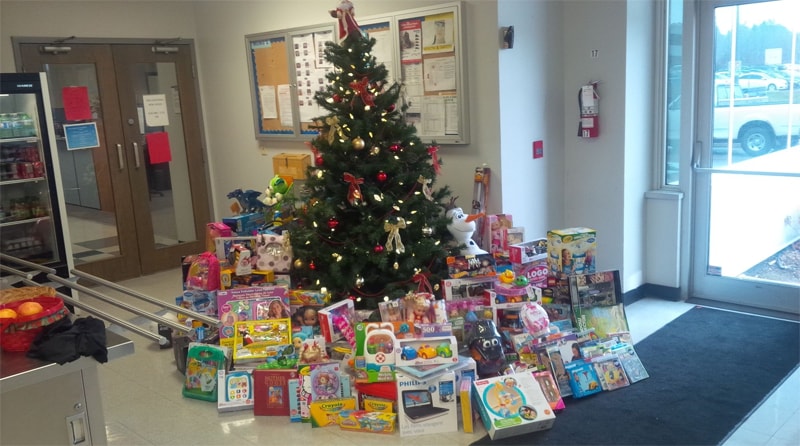 (HAMILTON,ON) Annual Toy Drive for MacKids.
PHOTO CRED:
McMaster Children's Hospital
The Holidays are about giving back and what other way to give back then to McMaster Children's Hospital? They are the leading medical institution specializing in pediatric medicine, located in Hamilton, ON. Often times, we see miracles happen in their rooms but it's not always all fun and smiles. Which is why this year, Car Nation Canada wants to make the holidays for these children a little brighter and fuller. There is nothing more touching and rewarding than to see a child's face light up with pure happiness. What better way to make them smile? Toys, of course! And lots of it!
This Holiday season, Car Nation Canada, a southwestern dealer group with 11 dealerships and sub-brands will be collecting toys to fill up a pick-up truck. From
November 14 to Dec. 16, 2016
, Car Nation Canada's Unique Chrysler dealership will be collecting toy donations. Our efforts will go directly to McMaster Children's Hospital Foundation and benefit the MacKids. How can you help brighten a child's holiday? It's as simple as visiting any one of Car Nation Canada's participating dealerships and dropping off toy donations. Remember, there is no package that is too small. Toys of all shapes, sizes and colours are welcomed!
Directions to Unique Chrysler
here
.
What happens if I drop off my donations after Dec. 16? Not to worry.
McMaster Children's Hospital Foundation
is always accepting donations any time of year. Our goal is to be able to lift a child's spirits and bring laughter into their lives just in time for the holiday season - but this is important all year around. If you can't drop off your donations at any one of our dealerships in time. Not to worry! Contact one of the program coordinators at McMaster Children's Hospital Foundation 
here
and see how you can help!
Thank you in advance and we look forward to making a child's spirits brighter!
____________________________________________________________________________________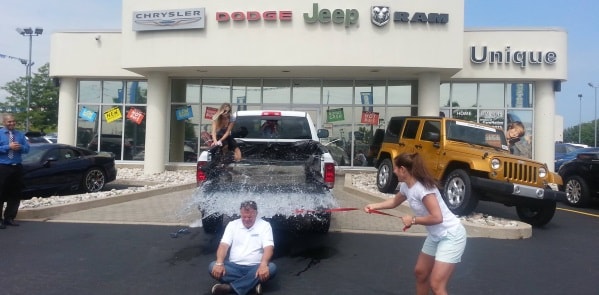 August 22 2014 -
GM Mike Carobelli & Unique Chrysler take up the ALS challenge and donates $100 to ALS!